NGC7635 & M52 Region
www.my-spot.com > Astronomy by Frank > Wide Field > NGC7635 & M52 Region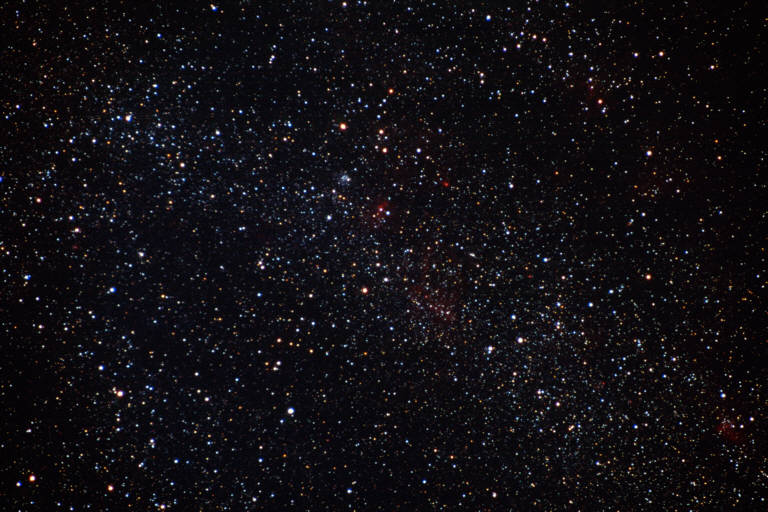 Object: Bubble Nebula, M52, Cave Nebula Region

Date: August 20, 2001

Exposure: 60 Min

Film: Kodak Ektachrome E200

Equipement: Tokina ATX 80-200 Zoom Lens, Losmandy G-11, Minolta SRT-102 35mm camera body.

Guideing: ST-4 (A1).

Hardware & Software: HP S20xi film scanner, Hamrick Software's VueScan (7.1.11), The images were processed with curves and a gamma adjust, cropped, and then digitally stacked using Picture Window.

Info: NGC7635, also called the `Bubble Nebula'. This image shows the quality of this Tokina Zoom...
Available Backgrounds (.jpg)
| | | | |
| --- | --- | --- | --- |
| 640 x 480 | 800 x 600 | 1024 x 768 | 1280 x 1024 |
Updated: 09/16/02 11:52:58 AM