M3
www.my-spot.com > Astronomy by Frank > Deep Space > M3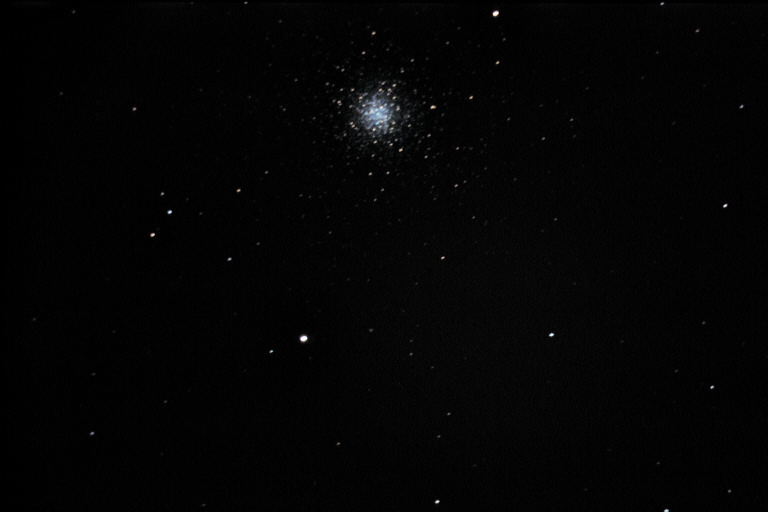 Object: M3

Date: April 25, 2001

Exposure(s): 20 Min & 14 Min

Film: Kodak Elite Chrome 200

Equipement: 10" f/10 Meade OTA

Guide Scope: ETX90 OTA SBIG ST-4.

Hardware & Software: HP S20xi film scanner, The scans, processed, cropped, and then digitally stacked using Picture Window. This image shows the "football" shaped stars of the ETX90 and SCT mirror flop problem. The new GEG should fix this.

Info: M3.
Available Background sized images (.jpg)
Updated: 09/16/02 12:03:14 PM