Venus on the Water
www.my-spot.com > Astronomy by Frank > Planets > Venus on the Water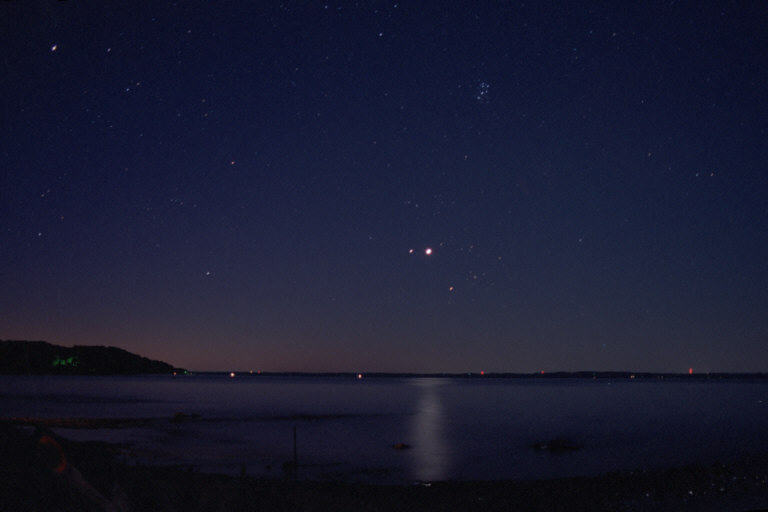 Object: Venuslight reflecting off of the East Grand Traverse Bay

Date: July 14, 2001

Exposure: 30 Seconds

Film: Kodak Supra 400

Equipement: Tokina ATX 280 28-80 @ f/5.6 hand "held" against a concrete breakwall..

Camera: Minolta Maxxum 9

Hardware & Software: HP S20xi film scanner & Hamrick Vuescan 7.1.1. The scan was processed using Picture Window Pro 3.0.

Info: Before sunrise on July 14, 2001, Venus and Saturn rose in the east over the East Grand Traverse Bay near Traverse City, Michigan. With twilight just beginning, the brilliant Venus created this nice reflection in the bay.
Available Background sized images (.jpg)
Updated: 12/25/03 03:02:34 PM